Implement Decree No. 149/2018/ND-CP of the Government and Decision No. 31/QD-VTDK-HĐQT dated June 24, 2014 of the Board of Directors of PetroVietnam Transportation Corporation (PVTrans) on the promulgation of the Regulation on grassroots democracy, dialogue at the workplace and organization of the employee conference at the Corporation. On April 8, 2019, PVTrans Corporation held a periodical dialogue at the workplace under the chairmanship of Mr. Pham Viet Anh - General Director and Mr. Luu Trung Duy - Chairman of the Corporation's Union and Mr. the attendance of more than 150 delegates representing more than 1,700 PVTrans employees.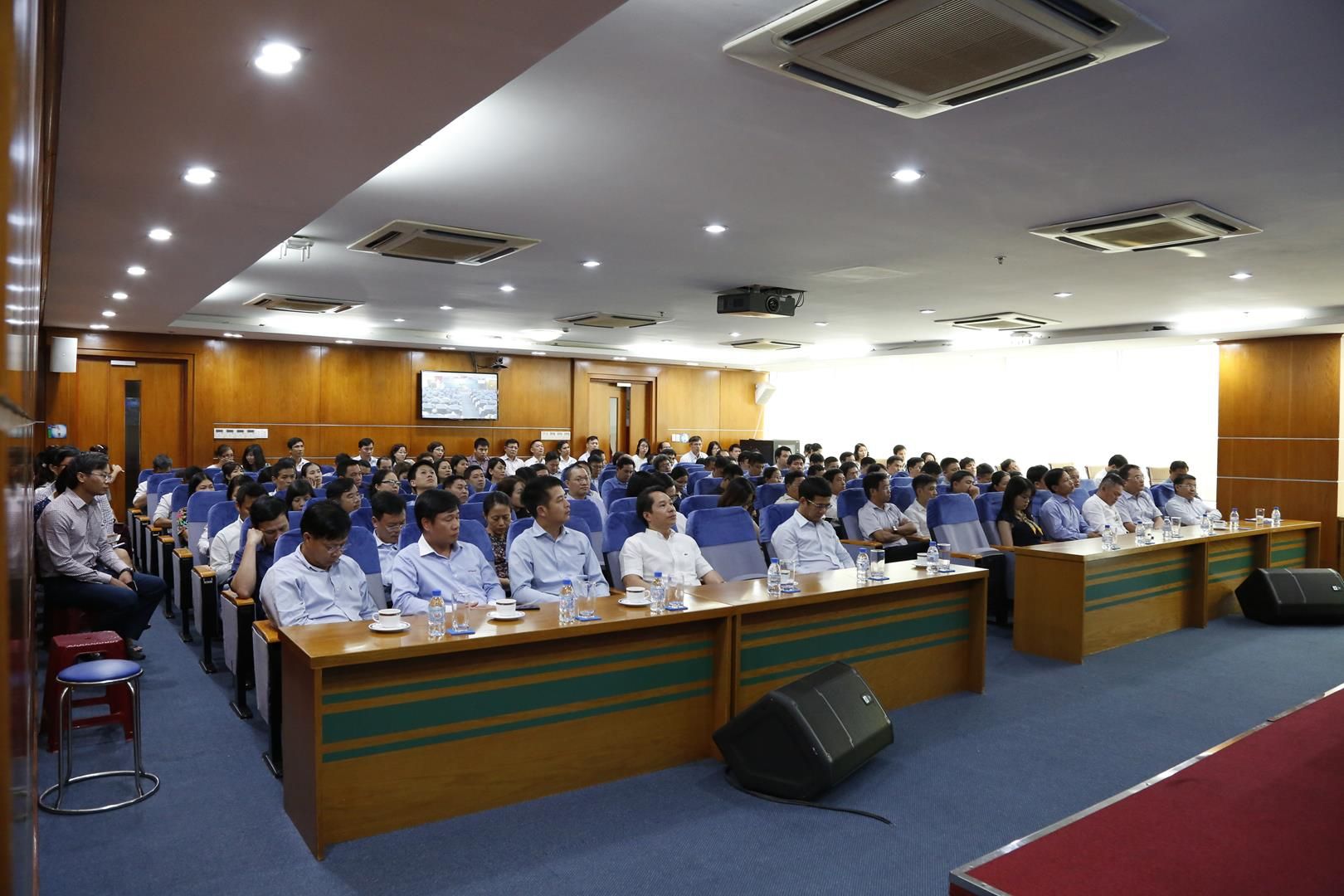 Dialogue between leaders of the Corporation and employees in 2019. Photo: Ha Thanh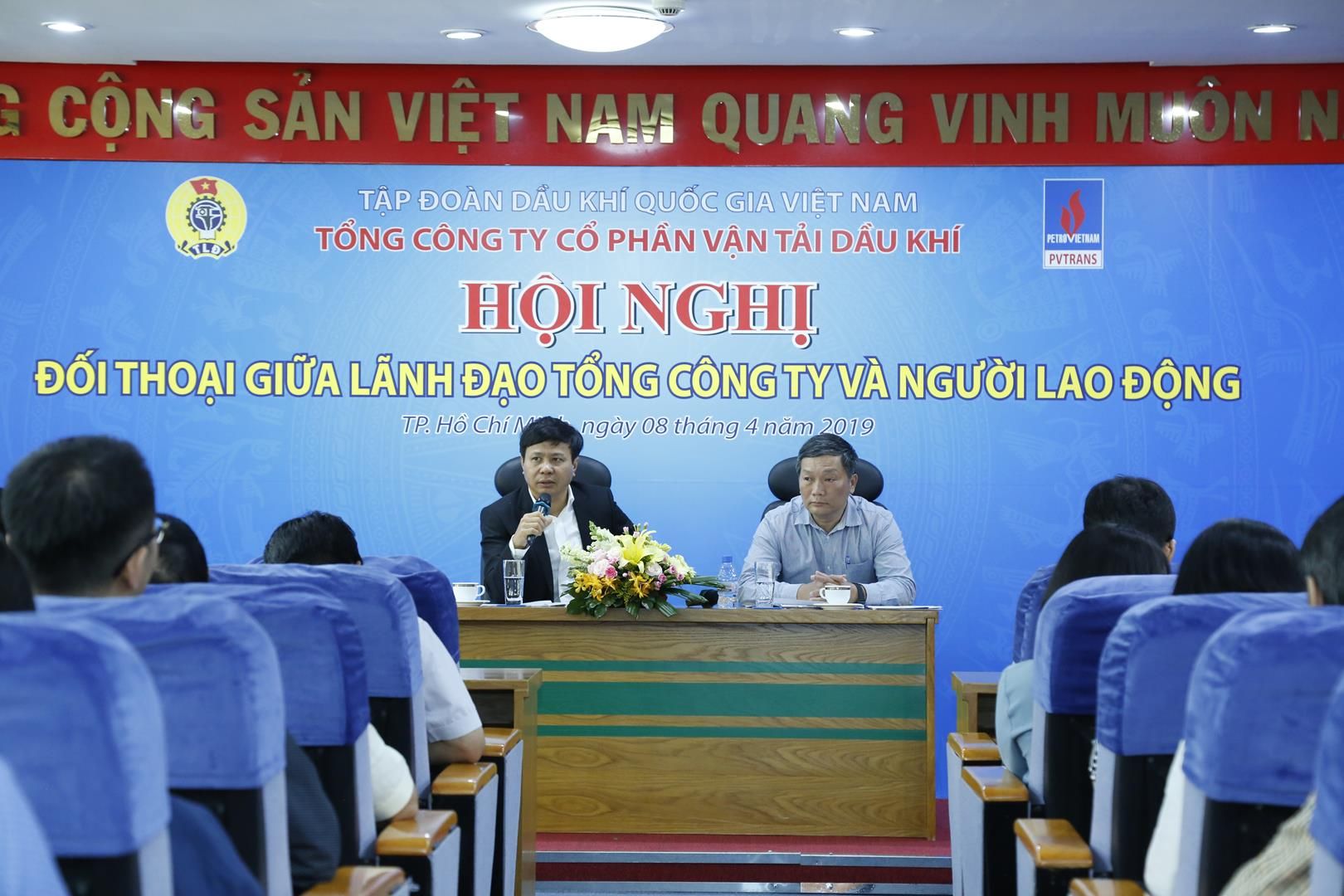 Mr. Pham Viet Anh - General Director and Mr. Luu Trung Duy - Chairman of Trade Union of Corporation. Photo: Ha Thanh

At the dialogue, the General Director of the Corporation briefly summarized PVTrans's production and business activities in 2018 and orientations in the coming period as well as the general situation of the oil and gas industry, difficulties and challenges that have arisen. The Vietnam Oil and Gas Group and its member units are facing problems.
In addition, the General Director also mentioned the general trend of the State and the Group when conducting business restructuring, reducing equity in member units. Therefore, PVTrans' member units must prepare operational plans, improve their capacity and competitiveness to develop with their own capabilities, and at the same time, employees must also cultivate and train themselves. practice, improve professional capacity to meet increasing job requirements, avoid being eliminated according to market rules.
The conference took place in an open and frank atmosphere, the questions of employees were exchanged by the General Director and the President of the Trade Union of the Corporation, going right to the heart, mind and aspirations of all employees. workers participate in the conference. The questions revolved around such contents as: PVTrans's orientation in the coming time; Human resource recruitment, especially 9X young human resources, is to develop the next generation of staff for the current generations of 7X and 8X leaders and managers. Issues about salary, bonus, regimes and policies of PVTrans, mass organizations, movements...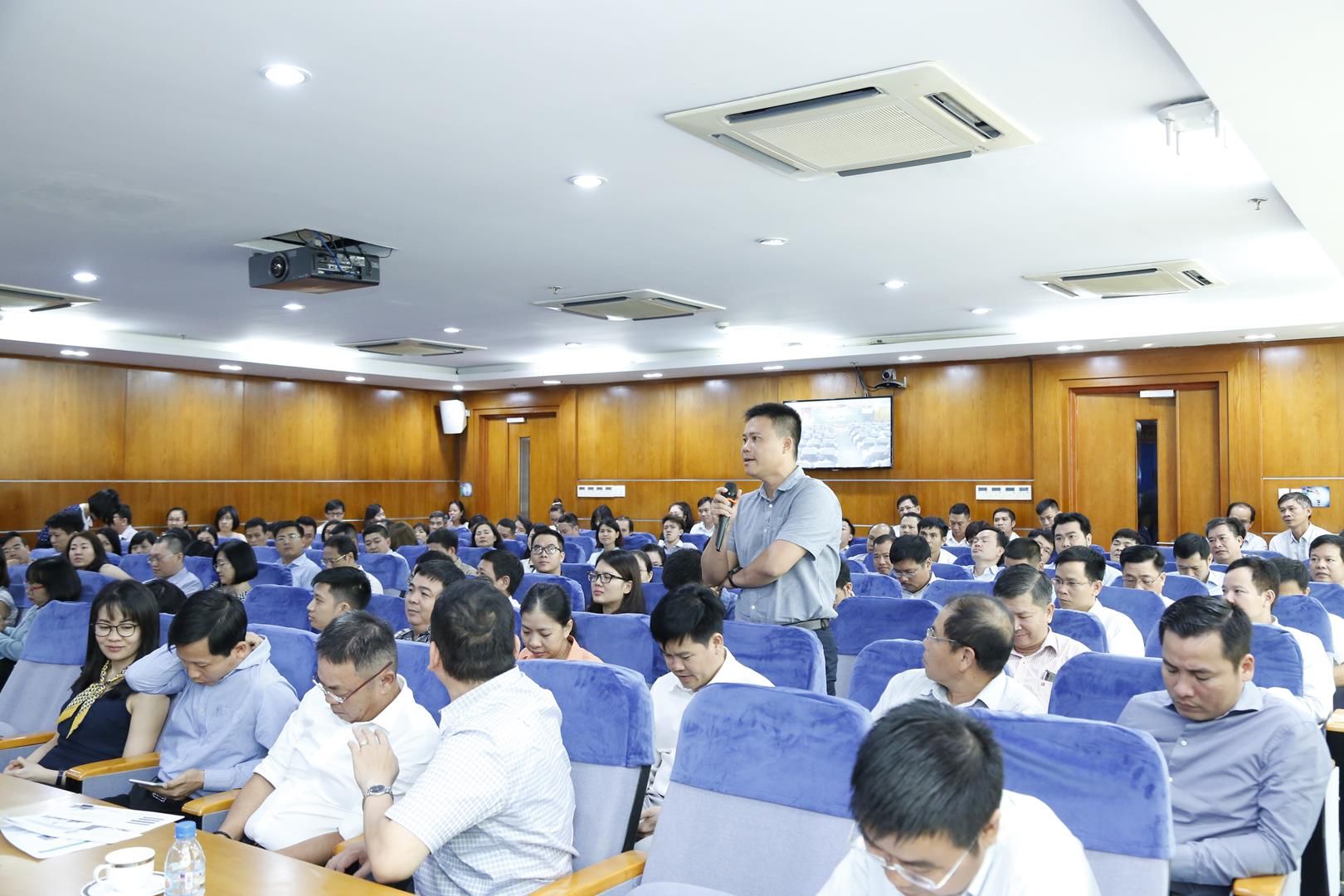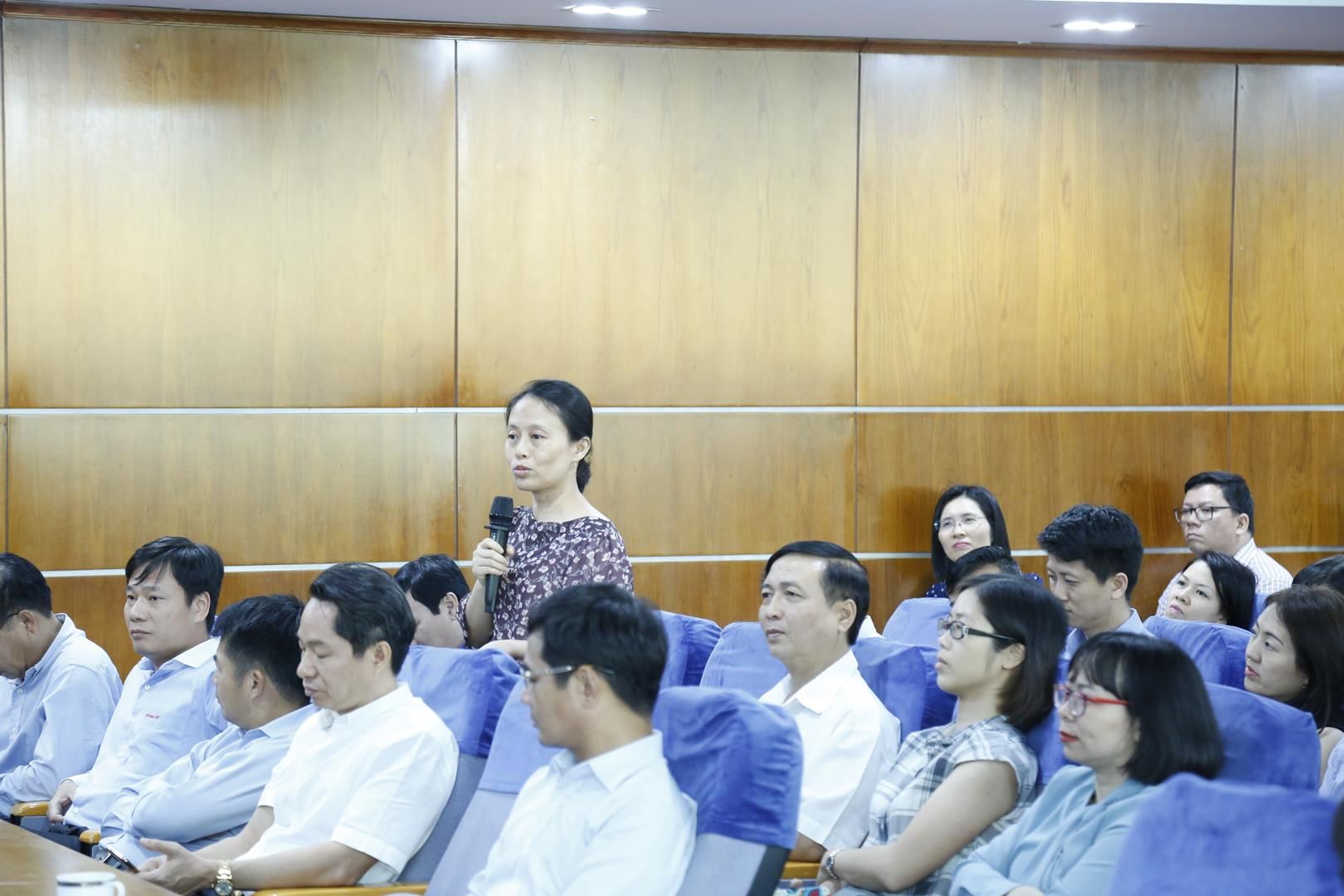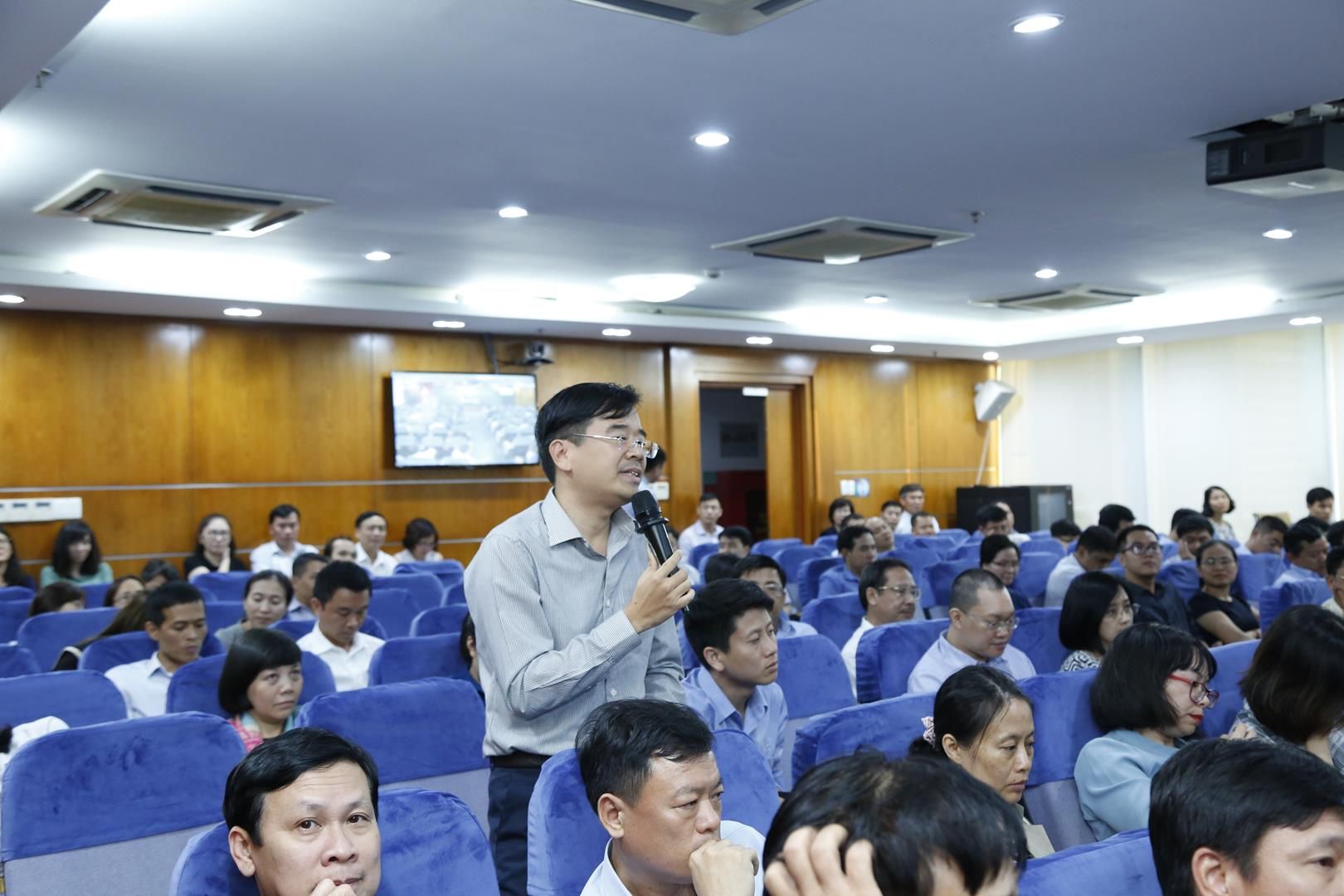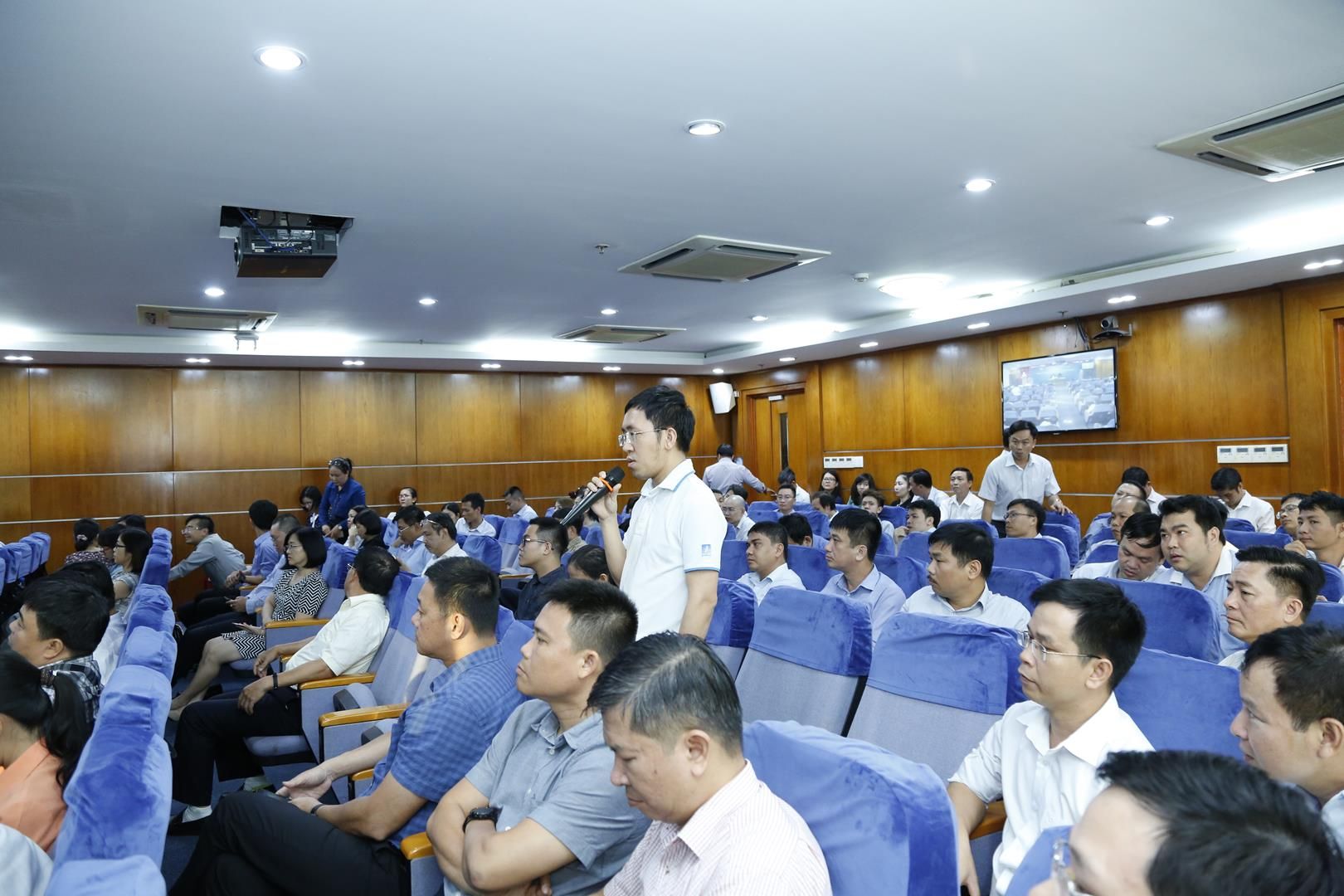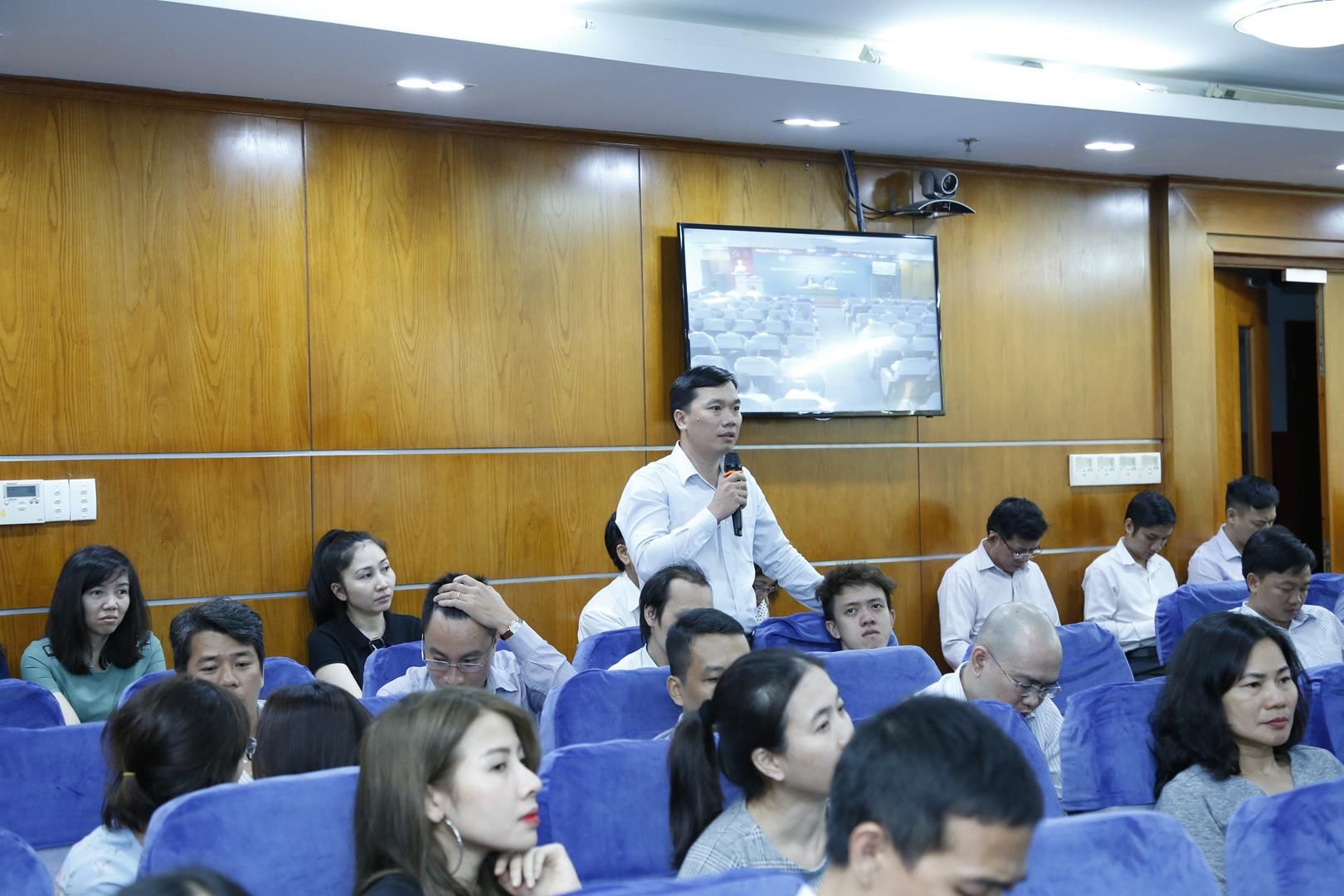 Employees ask questions at the dialogue. Photo: Ha Thanh

The dialogue sessions at the workplace of PVTrans Corporation are held periodically in order to promptly grasp the thoughts and aspirations of the employees as well as promptly handle the shortcomings and solve the problems in the work. business administration. On the basis of answered questions from employees, incomplete and inaccurate information with negative inferences, the dialogue between the employer and the employee has been answered. creating a friendly and democratic environment, thereby stabilizing thought, psychology and raising the awareness of employees to continue contributing and building the Corporation to develop more and more sustainably.
(By: Thuc Hieu – PVTrans)